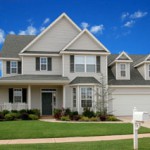 It is easy to assume that all glass is created equal. After all, skylights, baking dishes, drinking glasses, shower doors and even car windows have a nearly identical appearance. However, there are many different kinds of glass. Over the years, scientists have developed glass for specialized applications. Some are stronger than others. Some are softer and easier to bend or shape. Others are chemically treated to alter their appearance, block ultraviolet rays or provide greater heat resistance. These are just a few of the different products offered by Houston glass repair companies.
Types of Automotive and Residential Glass
Plate glass, also known as sheet glass, is the most basic type of glass available. It is used for residential window applications. It is available in various thicknesses and sizes and can also be bent for use in decorative applications.
If strength and safety are important, tempered glass is an excellent choice. This material is treated with heat and chemicals that compress the particles and improve their strength. The resulting product is four times stronger than regular glass. Plus, it crumbles into small cubes after impact. This makes it an ideal choice for car windows and any other application where safety is important.
Tempered glass is only one of the safe alternatives to plate glass. Other types of safety glass use embedded wires and laminated layers to add strength and reduce dangerous shards. Depending on the application, safety glass can also be tinted or colored.
Plexiglass is unique because it is not a true silica-based glass. It is made from an acrylic resin that has many desirable properties. It is lightweight, impact resistant and safe. These traits make it a perfect glass substitute. It is also used in conjunction with glass to add strength. Laminated glass, bullet-proof glass and UV-blocking windows often use acrylic resin.
If you have skylights, patio doors or double-hung windows, chances are they use insulated or low-emissivity glass. Double-pane windows have two sheets of glass that are separated by a capsule of insulating gas. Insulated glass is available in different thicknesses and may use tempered or sound-proof materials depending on the application. If solar heat gain is a concern, low-E glass is a great choice. This type of glass has a metallic coating that lets in light but blocks solar energy.
Types of Decorative Glass
If you have broken a mirror or glass fixture in your home, you probably need a decorative replacement. Fortunately, companies that offer residential glass repair in Houston stock a wide range of decorative products.
Frosted, etched and textured glasses are popular in bathrooms and spaces where privacy is important. Obscure glass is created by sand blasting the surface or applying an acid-based etching agent. Textured glass, which is often used in shower doors, is made by hammering or indenting the glass during the manufacturing process. Cellular glass blocks are another alternative in locations where privacy is important. They also have excellent insulating properties.
Colored glass is a versatile material that is ideal for decorative applications. It can be used in stained glass settings and as an accent in doors or windows that feature a combination of plate glass or beveled glass.
These are just a few of the common types of glass that are used in everyday applications. Many others types of glass are available. If you need help installing or replacing glass in your home, business or vehicle, Apple Glass can help. We have two convenient locations and a team of Houston auto glass experts who can come to you. Our company stocks a full range of glass products that are ideal for automotive, residential and commercial applications. Call us today to request more information.