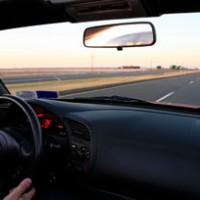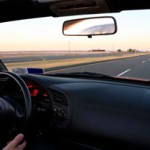 Imagine this scenario: You get in your car, tell the vehicle where you want to go, and sit back and relax as it takes you there. Perhaps you have some coffee, do a little reading, or take a brief nap along the way. Now, that situation might sound far-fetched, but in truth, it is relatively close to becoming a reality for motorists everywhere. It is the kind of technology that we in the Houston auto glass business are eager and excited to try for ourselves.
It might surprise you to learn that various self-driving cars have already been created. For example, the German automaker Audi has built the A7 Sportback, which is just such an automobile. In January 2015, Audi let one of those cars travel about 560 miles. The trip began in Silicon Valley, and it ended at the International Consumer Electronics Show (CES) in Las Vegas. What's more, a few journalists were permitted to sit behind the steering wheel of that vehicle for approximately 100 miles each. A test driver sat beside them, and that person would take control of the car on busier streets.
Audi is far from alone in this pursuit. Ford, Mercedes-Benz, and the ridesharing company Uber all have autonomous vehicles in various stages of development. Further, BMW has produced a model called the i3 EV, which can look for available parking spaces, locate one, and park itself; it can even parallel park. For its part, the British company Delphi Automotive, which makes parts for vehicles, has recently been testing independently-operating cars on the streets of Las Vegas. In all of these examples, sensors ― including video cameras and laser scanners ― are the key to vehicular automation. Today's sensing devices are able to detect with startling speed and accuracy other vehicles, human beings, animals, and a wide range of objects and obstacles on the road.
These automobiles represent the fulfillment of a long-held dream. Throughout the 1900s, cars that could drive themselves were staples of science fiction stories and futuristic movies and television shows. However, few technology experts predicted that they would exist so soon. In 2004, the Defense Advanced Research Projects Agency (DARPA), a division of the U.S. Department of Defense, held a contest for self-driving automobile prototypes. Each entry in that competition was tasked with driving 150 miles in the desert. The "winning" car lasted for a mere seven miles. At that point, the prospects for these vehicles did not seem promising.
In a few short years, though, computing technology advanced to such an extent that many driverless cars could navigate not just desert terrain but bustling city streets. In fact, Google, a true pioneer in this field, has been sending these types of vehicles through Silicon Valley and San Francisco for several years. However, Google always assigns drivers to those cars in case of emergencies. Moreover, at CES 2015, optimistic representatives from auto companies forecasted that the first of these models would be available to the general public sometime between 2017 and 2020. Even so, it is likely that those cars will only be allowed on roads that have light traffic volume.
Of course, whether you are driving your car or your car is driving you, you need a high-quality windshield for protection. At Apple Glass Company, we provide outstanding Houston windshield repair, and we are an industry leader in Houston windshield replacement as well. Indeed, we enjoy a sterling reputation for swift, thorough, and affordable service. As such, we have many devoted customers throughout the Houston area, and we would be happy to hear from you at any time. Who knows? Maybe the day will soon come when your car can call us for you.