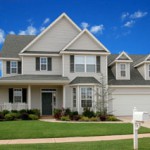 Incorporating glass into your interior décor can brighten otherwise dreary rooms and can reflect light to add visual appeal to your home. Companies that repair or replace auto glass in Houston also offer glass cutting or repair services to help you enhance your home's beauty. Here are seven of the best ways to integrate glass into your interior design strategy.
Glass Tables
Especially in rooms with exterior windows, glass tabletops can provide an ambient glow during the daylight hours and can reduce shadows at night. Glass is a natural complement to wood tones and to metal furnishings. In the kitchen, dining room or other living areas, glass tables can add a welcome touch of elegance that works with almost any type of décor. Consider placing these tables where they can reflect the light for maximum impact and to create a focal point for your interior design.
Window Treatments
Decorative glass tiles and stained glass overlays can provide a brilliant burst of color for your home. By applying these items to your existing windows, you can create visual interest and dramatic effects for almost any room in your house. Sun-catchers, colored glass bottles and ornamental glass tiles can be especially effective on windowsills with eastern exposures and can provide a fresh new look for kitchens, bedrooms or baths.
Translucent Walls
Installing glass block walls can provide a measure of privacy for living spaces inside your home while allowing light to reach these areas. This can allow you to create a unique configuration that suits your needs perfectly. A frosted glass wall can also deliver increased elegance for bathrooms and can provide a natural separation between various areas of this often-used room.
Glass Countertops
Durable and easy to clean, glass countertops can provide a unique focal point for kitchens or baths. Available in a wide range of textures and colors, these countertops can make clean-up easier and provide lasting shine even with daily use. By integrating these innovative counters into your Houston home, you can create a fresh new look to update your kitchen or reimagine your bathroom environment.
Mirrors
One of the most effective ways to enhance your interior space is by using mirrors to expand smaller rooms, reflect light from windows and doors and showcase artwork. Companies that offer glass repair in Houston can often repair antique mirrors and cut down oversized pieces to suit your personal decorating style. You can use custom-designed mirrors to complement artworks or family photographs in wall displays.
Lighting
Glass chandeliers can create an elegant look for living and dining areas. By reflecting and refracting light, these fixtures can also provide the right atmosphere for almost any activity. Modern glass lamps and Tiffany-style glass lampshades can complement your existing color scheme or set off neutral tones to provide added visual appeal to your overall design. By coordinating your lighting choices to suit your interior décor, you can create a cohesive look for your entire home.
Frameless Shower Doors
One of the hottest trends in bath design, frameless shower doors and enclosures provide an optimal mix of clear visibility and privacy. Companies that install frameless shower doors in Houston can often provide guidance on the most attractive updates for your bathroom and can install shower enclosures in a wide array of finishes and styles.
At Apple Glass, we specialize in providing you with the most comprehensive auto and household glass repair and replacement services in Houston. Our expert technicians can install frameless shower solutions, repair antique mirrors and glass tabletops to help you turn your home design dreams into reality. We also provide expert auto glass repair and replacement services at our two convenient locations in The Woodlands and Houston. Contact us today to discuss your glass repair needs with one of our experienced professional staff members.