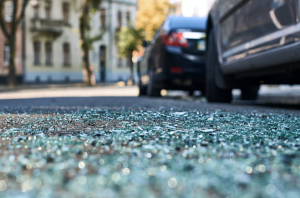 It's never a good surprise when you walk outside to find your car window broken. But just how do you deal with broken auto glass Houston? There are a few steps to keep in mind if this unfortunate event happens to you. Here is a guide for dealing with your broken Houston auto glass.
Inform the Authorities and your Insurance Company
First and foremost, you should file a police report if possible and call your insurance company. It's important that you don't touch anything until things have contacted both the authorities and your insurance. It may be that one or both will want to send someone to view the damage and write a report. Even if they don't need to send someone to your location, make sure to take pictures before moving anything or cleaning up.
Clean Up the Broken Glass
Next, you will need to clean up the glass. The easiest way to do this is to use a shop vacuum to remove the glass shards.
Cover the Window until You Can Make it to Your Auto Glass Houston Repair Company
Finally, cover the window and make it to your auto glass Houston repair shop as soon as possible. First, gather the materials you will need: a plastic garbage bag and duct tape. You may also want a pair of gloves to protect your hands. The easiest way to cover your window is to sit inside and tape it to the window frame. Hold the bag as tight as possible to make sure there aren't any gaps that will let the elements in.
This will give you some protection from wind, weather, and dirt until you make it to your auto glass Houston repair shop. You will want to get the broken glass repaired as soon as possible to prevent other thefts, protect your car interior, and ensure safety for you and your passengers.
At Apple Glass, we offer solutions to all of your auto glass repair and replacement needs. If you have broken auto glass or need a Houston windshield repair, we can help. We have two brick-and-mortar shops and mobile repairs for your convenience. Call us today at (713) 680-1400 in Houston or (281) 269-0600 in The Woodlands to discuss your glass needs. We look forward to the opportunity to serve you.