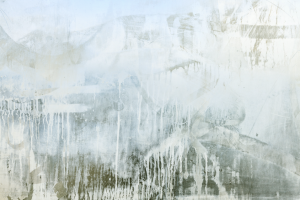 No one likes hard water spots on their Houston shower doors. They can detract from the beautiful look of the glass doors and make the rest of your bathroom look dirty. Therefore, your Houston glass repair company has a few tips to keep your shower doors looking beautiful and sparkling clean.
Change Your Soap
First off, the soap you use can be making the problem worse. Bar soaps usually contain talc, which can worsen the buildup on your shower doors. It may make sense to switch to a talc less bar soap or a liquid soap instead. That way, you can help eliminate some of the grime that masks your glass doors.
Squeegee your Houston Shower Doors Every Day
Also, you may want to squeegee your shower doors after use. Hard water spots occur because water is allowed to evaporate off of the surface, leaving behind minerals. To combat this, you can remove the water before it has time to evaporate. You can hang a squeegee near the shower and give your Houston shower doors a quick swipe before you go about your day. If you don't like squeegees, you can try a microfiber cloth instead.
Daily Shower Cleaners
Additionally, in order to fight hard water spots and soap scum before it happens, you can use a daily shower cleaner. After getting out of the shower, simply spray and wipe down your shower doors in Houston. This should only take a minute or two and it can help prevent buildup. That way, you will not have to work as hard during your next deep clean to get the glass looking clear again.
Deep Clean Build-Up
If your shower doors in Houston have a lot of water spots, soap scum, or other buildup, it can be difficult to get them clean again. However, there are a few tricks to get shower doors looking in tip top shape once more. First, you will need to gather your supplies:
Spray bottle
Sponge
Vinegar
Baking soda
Glass cleaner
Microfiber cloth
Next, wet down your Houston shower doors and spray on the white vinegar. Allow this to soak for at least 10 minutes. From there, dip your sponge in baking soda and scrub the glass. The vinegar and baking soda will create a reaction to fight the grime. Rinse this off and finish by wiping down the door with glass cleaner. Afterwards, your Houston shower doors will look brand new again.
Apple Glass offers the best residential and commercial glass options for you. Whether you need replacement shower doors, windows, or auto glass, we can help you find the most practical solutions for you. Call us today at (713) 680-1400 in Houston or at (281) 296-0600 in The Woodlands to schedule a consultation or request a quote. We look forward to working with you.