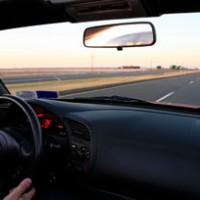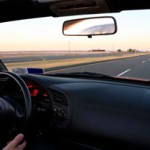 Keeping your windshield clear and free of dirt can ensure greater visibility on Texas roadways especially on auto glass in Houston. Your windshield wiper fluid is an essential component of your vehicle and provides the cleaning power necessary to clear away dust and debris. Choosing the right fluid for your windshield can provide significant benefits for your vehicle, your health and your auto glass in Houston. Here are some facts to consider when selecting windshield wiper fluid for your car, truck or SUV.
 HOW TO CLEAN AUTO GLASS IN HOUSTON
Water Lacks the Cleaning Power of Windshield Wiper Fluid
Commercially available windshield wiper fluids are composed primarily of detergents, antifreeze and solvents that are designed specifically to clean away grime and dirt from your auto glass. Water cannot provide the same cleaning power and can actually make streaks and smearing much more likely, reducing your visibility and decreasing your ability to avoid obstacles in the road. By opting for windshield wiper fluid over plain water, you can ensure that your Houston auto glass is clear and free of obstructions during your time on the road.
Water Alone Can Pose Health Risks
Standing water in your windshield washer tank has been linked to Legionnaires' Disease, a serious illness that results from exposure to Legionella bacteria. The lack of protective chemicals in regular water can allow these bacteria to multiply to dangerous levels, causing a higher risk to you and your passengers. By opting for safer windshield washing fluids, you can eliminate this danger and ensure the greatest degree of protection against this medical condition.
Water Can Freeze
Because plain water freezes at 32 degrees Fahrenheit, it cannot withstand colder weather and provides little or no utility in cold winters. While this is not a major concern in Houston or The Woodlands, it can present serious issues during travels to colder climes or during especially cold winters here in our area. Water expands as it freezes, potentially causing real damage to the tubes and metal parts that make up your windshield washing system.
Commercial Windshield Cleaners Present Risks to the Environment
Unfortunately, the chemicals contained in most commercial windshield fluids can pose serious threats to the environment. The antifreeze component of these products typically includes ethylene glycol, which can be toxic to animals and people in larger doses. The other chemicals in these commercial cleaners can build up in water tables and cause damage to wildlife in some areas. This has led some consumers to opt for homemade glass cleaning formulations that do not contain these chemical components and are safer for pets, people and the environment.
Making Windshield Wiper Fluid at Home
A number of different formulations can be used to make your own windshield washer fluid. One of the most popular includes the following ingredients:
One gallon of pure, distilled water
One cup of green-friendly non-streak glass cleaner
You can also opt for this windshield fluid recipe for auto glass in Houston:
One gallon of distilled water
One tablespoon of dishwashing detergent
One half-cup of ammonia
In both cases, mix the ingredients well before pouring them into your windshield wiper fluid reservoir. Taking this precaution can prevent damage to delicate parts of your vehicle and can help you stay green-friendly while ensuring higher visibility on Texas streets and highways.
The Houston windshield repair and replacement experts at Apple Glass can provide you with professional guidance on the right windshield wiper solutions and general care for your auto glass in Houston. By working with our team of glass technicians, you can enjoy fast and reliable repairs for windshield damage and replacement of cracked or missing windows. This can allow you to stay safer on the road while maintaining the appearance and value of your vehicles. Call us today at 713-680-1400 in Houston or 281-296-0600 in The Woodlands to discuss your repair and replacement needs with our technicians. We look forward to serving all your auto glass needs.