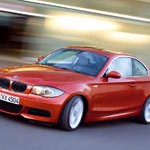 All drivers have different habits. Vehicles and commute times vary. Some people have hybrid cars that are efficient with fuel. Other folks need a large pickup truck or an SUV that consume gas like it was sweet tea at a Memorial Day picnic. If you live in the country, you probably enjoy less traffic and fewer traffic signals. The speed limit is usually around 50 mph, which is optimal for gas efficiency. If you are a city dweller, you might have to deal with rush hour, long stoplights or low speed limits. Stop-and-go driving will waste your gasoline, and pebbles kicked up by other drivers during high speed driving could pit or scratch your Houston auto glass.
One thing that all drivers dislike is filling up the gas tank whether it is once a week or once a month. Prices fluctuate by the season, and shortages can make the cost of gas skyrocket briefly. To help you spend less on gasoline, consider these tips.
Join a gas rewards points program at the grocery store. You can save money on the cost per gallon off the pump price. Some stores give double gas points during the summer. A number of gas station credit cards offer points for using the card when you purchase groceries or dine at your favorite restaurant. They can also give rewards points if you use their card for a windshield repair in Houston.
Fill up at dawn or just after midnight. If you work a late shift, this can save you a little money here and there. Gas stations hike their prices during the day to squeeze a few more dollars from unprepared motorists who do not have enough gas to get to their destinations. Gasoline is denser when it is cold, so you will get a tiny bit more by filling the tank at night. Never buy gas immediately before or during a holiday weekend. Plan ahead to save.
Tune up your vehicle regularly. Be sure the tires are properly inflated. Change the air filter as needed. Use the motor oil recommended in your vehicle's owner's manual. Add fuel system cleaner to your tank quarterly.
Cellphone apps like Gas Buddy tell you where the best gas prices are. It is great for finding inexpensive fuel during long trips through unfamiliar territory.
Do not pump the gas too quickly. Vapors can form and you will get less gas for your money because these vapors will be recovered by the gas pump.
An important part of safe vehicle ownership is getting a windshield replacement in Houston when you have cracks or other types of damage. An unobstructed view of the road and structural integrity play and important part in safe driving. Contact Apple Glass Company in The Woodlands at 281-296-0600 and in Houston at 713-680-1400.