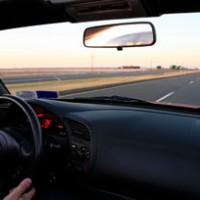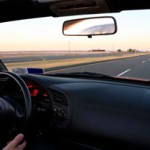 Maintaining your vehicle's windshield wipers in good condition can provide you with clear visibility and improved reaction times on Houston streets and highways. A few simple procedures can even extend the life of your wipers to reduce the costs of operating your car or truck. Companies that install and repair auto glass in Houston can provide added help in selecting and maintaining windshield wipers for your vehicle.
History of Windshield Wipers
The first mechanical windshield wipers were designed and patented by Mary Anderson in 1903. Operated by a lever inside the car, the swinging brush arm cleared snow and water from the windscreen when the driver moved the lever. In 1905, a design using rubber strips was patented; while this device improved the cleaning power of the wipers, it still required the driver to operate it by hand. It was not until 1917 that the first automatic windshield wipers were invented by Ormand Wall, a dentist from Hawaii who combined an electrical motor with wiper blades to create push-button convenience for drivers. The introduction of intermittent wipers by Bob Kearns in 1962 allowed increased control over the speed of water and snow removal and paved the way for further advances in windshield wiper materials and design.
Essential Safety Features
Windshield wipers in good working order are necessary to pass most state-required vehicle inspections. These critical safety components are designed to ensure clear visibility and can reduce the risk of accidents in rain and snow storms. Along with clear and crack-free windshields and defrosters, windshield wipers can provide drivers with a clear field of view from behind the wheel. Choosing high-quality wiper blades and installing them correctly can provide a valuable first line of defense against inclement weather conditions.
Maintenance for Modern Windshield Wipers
Most wiper blades are composed of rubber or rubber and polymer plastic combinations. These materials can deteriorate or wear down over time, allowing the metallic wiper arm to come into contact with windshield glass. This can result in scratches or other damage to windshields. Maintaining wiper blades and arms in good working condition can ensure greater longevity not only for these safety components but also for windshield glass. Wiper blade maintenance is a relatively simple process that includes the following activities:
Perform an inspection of your wiper blades at least once per month to ensure that they are still seated properly and that they touch the windshield evenly at all points along their length. If any structural damage is present, it may be time to replace your windshield wipers.
Clean your windshield wipers with a soft, dry cloth regularly. This can remove any small fragments of leaves or debris that may have collected on the blades during your daily drive.
Depending on your preferences, vinegar or dish soap and water can be used to clean windshield wipers every six months. This can significantly increase the longevity of wiper blades by removing chemicals and other impurities that can cause deterioration of rubber and plastic polymers.
After each cleaning process, spraying a small amount of rubber protectant onto the blade can help it to retain elasticity and can improve performance on the road. This can help you to see more clearly even in torrential rainstorms.
Keeping your wiper blades in good working condition can improve your visibility on Houston highways and streets. The condition of your vehicle's windshield can also impact your ability to see clearly from behind the wheel. Even small cracks or chips in your field of vision can significantly reduce your ability to spot and respond to dangerous driving conditions quickly. An experienced Houston windshield repair company can eliminate small flaws in your auto glass and can help you avoid the added expense of windshield replacement. By maintaining your windshield and your wipers in optimal working order, you can drive with confidence even in the worst Houston weather.