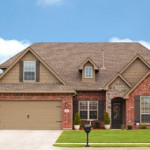 Choosing the right vinyl replacement windows can potentially save you thousands of dollars in utility bills over the life of your Houston home. Knowing what to look for when purchasing these windows can help you achieve the greatest degree of curb appeal and the most comfortable interior conditions. Working with an established company that provides glass repair in Houston can ensure the most accurate guidance in finding the best windows for your home. Here are five tips for making the right choices in the replacement window marketplace.
Call on the Feds
Established by the U.S. Environmental Protection Agency in 1992, the ENERGY STAR program provides objective guidelines and information regarding the energy costs and savings possible with various products available in the consumer and commercial marketplaces. ENERGY STAR rates vinyl replacement windows to allow you to compare the potential energy savings of various available models. By taking these ratings into account, you can balance your initial costs against the ongoing savings on heating and cooling possible from each of the models you are considering.
Choose Quality Vinyl
Vinyl window materials can vary widely from model to model. Cheaper vinyl formulations may lack the necessary chemical components to provide solid durability and top-notch results, especially in the demanding climate of Texas. Windows certified by the American Architectural Manufacturers Association feature quality materials and can stand up to the worst of Texas wind and weather, making them a solid investment for your Houston home.
Check out the Construction
Top-quality vinyl windows share a few common characteristics:
Insulated glass is an important element of any high-efficiency window installation. Most ENERGY STAR certified windows feature multiple layers of high-efficiency insulated glass to provide added protection against extremes of heat and cold.
Interlocking connections can provide better protection against the intrusion of air and moisture.
Insulation in the frame can help prevent your windows from conducting heat and cold from the outside into your Houston home.
Reinforced frame structures can stand up to extremes of heat and cold without warping, increasing the longevity of your window installation. Welded corners can be especially important in creating an airtight barrier for your new vinyl windows.
Choosing vinyl windows that include these features can help you achieve the greatest energy efficiency and added comfort from your home improvement project.
Ask about Design Options
While plain white vinyl windows are popular budget-priced options, modern design choices can ensure a more elegant look for your Houston home and can complement your exterior décor more effectively. Vinyl windows can be ordered in a wide range of colors and designs to complement your home's overall design. This can help you create a unique look for your home and can enhance your curb appeal to a significant degree.
Consider the Costs Fairly
The cost of your replacement windows will obviously play a role in your choice. However, opting for the cheapest windows can reduce the benefits of these vital elements of your home. Energy-efficient windows can provide you with added savings on heating and cooling costs throughout your period of residency in the home; in fact, these window installations can often pay for themselves within a few years. Working with a firm that specializes in providing vinyl replacement windows and repair can ensure that you receive the right windows for your situation.
As the premier installer of auto glass in Houston, Apple Glass Company is a household name for many residents of The Woodlands and the entire metropolitan area. Our expert technical team offers Houston windshield replacement services at either of our two brick-and-mortar shops or at a location convenient for you and your family. We also sell and install top-quality vinyl replacement windows to provide added energy efficiency and increased value for your Houston home. Whatever your glass repair or replacement needs, Apple Glass Company delivers the best and most reliable solutions for you. Contact us today to discuss your window replacement project and to experience the best customer service in the glass repair industry.