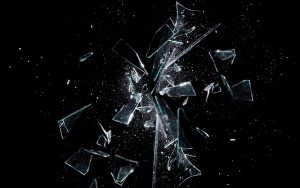 Small cracks and chips can easily be handled by your Houston windshield repair team. If you have more extensive damage to side or back windows, a little protective maintenance is necessary before taking your vehicle back on the road. There are a few basic steps to follow when covering a broken window or back windshield on a temporary basis.
Wear Gloves
Heavy gloves will help you to avoid picking up glass splinters and will protect your hands during the cleanup process. This simple step will provide added safety for you and will reduce the chance of injury when cleaning up auto glass.
Remove All Broken Glass from Inside Your Vehicle
Beginning the cleanup process inside your vehicle will ensure that any glass that falls out during this task will be spotted. By taking care of the interior of your car first, you can also promote the safest environment for passengers as you bring your vehicle to the Houston windshield repair and replacement shop.
Sweep Up Around Your Car
Using a broom to move glass safely from under your vehicle will allow you to avoid picking up each piece by hand. By sweeping up the glass and depositing it in a disposal bag or other container, you can complete the cleanup of broken auto glass much more quickly.
Apply Cardboard or Plastic
Cardboard is often recommended to provide temporary protection against wind and weather during the interim period before the trip to your auto glass repair company. Plastic can also be used for this purpose. Neither of these materials will prevent unwanted intrusions into your vehicle or provide solid protection against the elements. Making sure your windshield repair in Houston is completely quickly is essential to promote the greatest safety for your property and passengers.
Visit Your Houston Auto Glass Company
Repairing or replacing your broken auto glass as quickly as possible is essential to protect your car from further damage and your passengers from potential injuries. The Houston windshield repair experts at Apple Glass can repair and replace auto glass in Houston and the surrounding areas. Our team can provide you with dependable windshield repairs at a cost you can afford. Call us today at 713-680-1400 in Houston or at 281-296-0600 in The Woodlands to schedule an appointment or to request more information. We look forward to the opportunity to serve you.