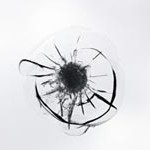 Even tiny cracks and chips in your windshield can add up to big problems. Scheduling a Houston windshield repair procedure can help you resolve these issues before they spread and require a full replacement. Avoiding a few simple mistakes when planning for your auto glass repair or replacement can help you enjoy the most durable results. Here are some of the most common missteps when dealing with auto glass replacements and repairs in our area.
Opting for Do-It-Yourself Methods
Unless you are very experienced with Houston auto glass repair procedures, attempting to repair your windshield using commercial kits can cause serious damage to the glass. Smears and failure to inject the sealant properly can sometimes result in additional cracks and pressure that can turn a simple repair job into a full-scale Houston windshield replacement.
Failing to Adhere to Best Practices
As a rule, Houston auto glass should be bonded to metal in a process that involves four layers of connections in this order:
Glass
Urethane
Epoxy
Metal
Some Houston auto glass companies may add basecoat, sealer or body filler during the windshield installation process. These substances can only weaken the bond between the glass and the vehicle. In a collision or other impact, filler and sealants can be a weak link that can allow windshield glass to pop free and expose drivers and passengers to added safety risks.
Waiting to Repair Small Cracks
Putting off a Houston windshield repairs is a common mistake that could increase the risk of injury in an accident. Cracks typically get worse over time. By taking steps early to resolve minor chips and cracks, you can save time and effort in the long run and can save a significant amount of money on the cost of a complete replacement for your windshield.
Choosing the Wrong Auto Glass Company
Making sure that your auto glass repair shop maintains a brick-and-mortar presence in your area and that it has an established reputation for quality work and reliability can allow you to enjoy greater peace of mind about your windshield repair or replacement. If any problems arise after your Houston auto glass procedure, you can be sure that your chosen company will be available to resolve issues and restore your windshield to peak condition.
At Apple Glass, we have built a solid reputation for auto glass repairs and replacements in the Houston area. We maintain brick-and-mortar locations in Houston and The Woodlands and can even come to you to perform top-quality mobile windshield repairs at a location you choose. To learn more about our windshield repair options or to schedule an appointment with one of our skilled technicians, call us at 281-296-0600 in The Woodlands or at 713-680-1400 in Houston. We look forward to serving you.