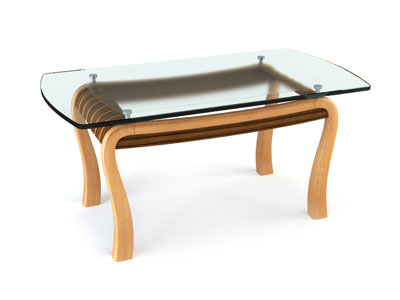 A glass table top is one of the most difficult pieces of furniture to move. It is big, heavy, and guaranteed to shatter if you drop it even a few inches on a hard surface. However, a few minutes of preparation before you pack can save you a costly residential glass repair in Houston.
Gather Materials
Make sure that you have everything on hand before you start packing your glass table top. You will need the following:
Utility knife
Packing or shipping tape
Bubble wrap
Moving blankets
Cardboard sheets or picture box
These materials are available at your local home improvement and moving retailers, and leftover materials can always be used to pack other belongings. Moving blankets will be the most expensive purchase, but you can reuse them dozens of times.
Wrap It Like a Russian Nesting Doll
To begin, wrap the glass table top in at least two overlapping layers of bubble wrap. Tightly tape the wrap so that it does not shift around the glass. With the bubble wrap secure, wrap the entire table top with the moving blankets — once again at least two layers deep.
Some individuals prefer to use specially designed picture boxes to transport large sheets of glass, but it can be tricky to match dimensions. The box must be at least as large as the table top, but if it's a few inches too big, the glass can slide around and potentially crack requiring a residential glass repair in Houston. Even though it requires a bit more work, making your own moving box with corrugated cardboard sheets guarantees a snug fit.
Secure It in the Moving Truck
When loading your glass table top, never lay it flat in the truck. Tiny bumps during the move can crack it, and if something lands on top of it, that is the end of your table top. Always slide it in along its side, and secure it with straps. Do not overtighten! Secure the straps just enough so that the piece does not slide around.
Ask a Buddy to Help
Always get help for table tops measuring more than 3 feet along any side. Even if you can lift the weight easily by yourself, you will want to secure both ends of the table top to ensure that nothing hits a wall or doorway on your way out. Once you arrive at your destination, carefully install it, and use a residue cleaner if necessary to remove any tape adhesive.
This simple process can save you a great deal of aggravation, but if your glass table is particularly expensive, consider hiring a professional moving company. Want more care tips for all sorts of glass including shower doors in Houston and Houston auto glass? Check out our complete list of residential and commercial glass services, or give us a call in Houston at 713-680-1400 and 281-296-0600 in The Woodlands.