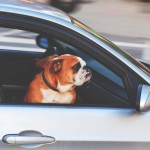 If you are like most of us, you depend on your auto glass in Houston to protect your car and your passengers from wind, weather and unwanted intruders. If your windows will not roll up or down, however, you may be left at the mercy of Mother Nature until you can resolve this issue. Both manual and power windows can become stuck in place. Here are some of the most common reasons for these situations and some possible solutions to try.
Move It Up by Hand
Both power and manual windows that have become misaligned on their track or dislodged from the frame can sometimes be moved up with gentle but firm pressure to provide a short-term solution for windows stuck in the down position. This is best accomplished by following these steps:
Opening the car door
Placing your hands on each side of the glass
Pulling the glass up slowly and evenly by using both hands
The same strategy can be used to lower window glass. This is somewhat riskier because it could potentially allow the glass to leave the track entirely and to fall into the bottom of the door, which could crack or damage the glass. If in doubt, it may be safer to schedule a trip to your local Houston windshield repair shop to prevent further damage to your window glass.
Check the Fuses
Electric windows depend on consistent power to move up and down properly. If the fuse associated with your windows has blown out, you may restore the functionality of your auto glass in Houston windows by replacing this fuse. This can be a quick and easy fix for many car window issues.
Use Special Care
Manual car windows are typically rolled up and down with a crank that moves a regulator on a track. If your manual car window will not move, your crank may not be addressing the regulator or the regulator may have been dislodged from its track. In both these cases, you will need to use caution when attempting to resolve the issue. Your Houston auto glass is relatively fragile and can be scratched or broken if you use too much force when attempting to roll your window up or down.
Consult With the Professionals
If the electric motor, crank or regulator for your car or truck windows is not functioning properly, it may be time for a visit to the Houston windshield replacement pros at Apple Glass. Our auto auto glass in Houston repair and replacement team can provide you with a fast diagnosis and affordable solutions for your current situation. Call us today at 281-296-0600 in The Woodlands or at 713-680-1400 in Houston to get a free quote from Apple Glass. We look forward to providing the professional auto glass services you need.