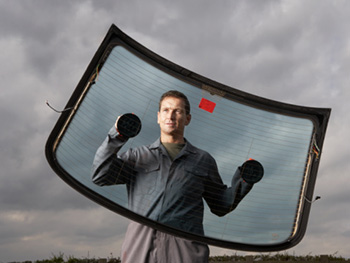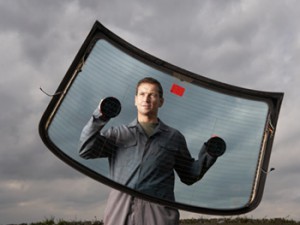 It can be tricky to separate fact from fiction when planning for a windshield replacement in Houston. Knowing the difference between commonly accepted myths and the real truth about repair and replacement of your windshield can help you make the most practical decisions about this important procedure. Considering some common myths when discussing windshield repair or replacement will make the process a little easier.
Windshield Damage Is Just Cosmetic
While cracked or damaged windshields can indeed have a significant negative effect on the appearance of your vehicle, safety is the most important reason to consider a Houston windshield replacement or repair:
Your windshield provides structural support for the roof and sides of your car, truck or SUV. If you are involved in an accident, this can provide added protection. Damaged glass, by contrast, could allow the roof of your vehicle to collapse in a rollover accident because of reduced structural stability. This could result in far more serious injuries for you and your passengers.
Cracks, chips and other damage can limit your visibility from behind the wheel. This can potentially increase your risk of being involved in an accident.
Taking immediate action to resolve chips, cracks and other issues with your windshield can help you to enjoy the safest journeys in Houston and the surrounding areas. 
Windshield Repairs Always Increase Insurance Rates
Most insurance companies will not raise your rates for a single claim. Windshield repair in Houston is usually a relatively low-cost procedure. Even a complete replacement is usually less than the cost of your deductible. This makes windshield replacement in Houston one of the most cost-effective and practical ways to address safety issues and to increase visibility behind the wheel.
You Can Fix Windshield Cracks at Home
While do-it-yourself windshield repair kits are available from some retailers, these repair solutions typically are difficult to use correctly and may not offer the structural support needed to resolve cracks and chips permanently. Working with a qualified local glass repair shop can ensure that your windshield repair procedure is performed to the highest standards of quality and that it lasts for many years into the future.
Windshield Repair Is Inconvenient
Whether you take your vehicle in to the glass repair shop or request mobile service, windshield repairs and replacements can usually be completed on a schedule that works for you. These procedures typically take a day or less to complete, allowing you to drive your car or truck almost immediately after your windshield repair is complete.
At Apple Glass, we provide you with the most advanced auto glass repair solutions for your car, truck or SUV. Our glass repair technicians will explain your options to you and will provide you with prompt and effective service for your vehicle in our shop or at a location of your choice. Call us today at 281-296-0600 in The Woodlands or at 713-680-1400 for your windshield replacement in Houston. We look forward to the opportunity to serve you.