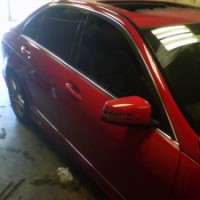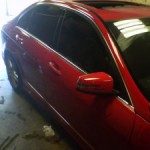 Keeping your cool this summer can be critical to your overall state of health and your enjoyment of activities in and out of the sun. Managing heat build-up inside your car can not only ensure greater comfort for you and your passengers but can also reduce the risk of damage to your auto glass due to extreme temperatures. Taking steps to cool down your vehicle can help you avoid the expense of windshield repair in Houston, allowing you to make the most of the summer months. Here are seven proven tips for keeping your car cool even when the mercury rises outside.
Sport Some Shades
Sunshades can offer protection against the direct rays of the sun and can reduce temperatures inside your car, truck or SUV. By making a small investment in these protective items, you can create your own shade wherever you park and can make a significant difference in heat buildup inside your vehicle. Back-seat sunshades designed specifically for your car can provide even greater protection against extreme temperatures outside.
Crack the Window
One tried-and-true approach to excessive heat inside your automobile is leaving windows or sunroofs open slightly. This can allow hot air to flow naturally out of your vehicle and can prevent superheated conditions inside your car, van or truck. In general, a gap of less than an inch can make a significant difference in the interior temperature of your vehicle without presenting a real risk of theft or damage.
Blanket the Area
Towels and blankets can be used to shield vinyl and leather seats and steering wheels against the heat of the sun's rays. These items can be placed in the trunk upon your arrival and can ensure that you are protected against hot surfaces when entering your car after a day at work or play.
Water It Down
Damp towels and a spray bottle of water can be used to cool down hot surfaces quickly. As the water evaporates, it cools the surrounding air as well as the items treated. This can make a real difference in the ambient temperature inside your vehicle and can make you and your passengers more comfortable even on scorching hot days.
Open Your Doors
Before entering your vehicle, open doors or windows on both sides of the vehicle. Some automotive experts also recommend opening and shutting the driver's side door a few times to push air out of the car or truck before getting inside. This can allow cooler outside air to replace the superheated air inside your vehicle.
Take Your Time
Drastic changes in temperature in a relatively short period can cause cracks and damage to your Houston auto glass. Waiting a few minutes before turning on your car air conditioner can protect your windshield against these dangerous temperature changes and can ensure the safest environment for you and your passengers.
Tint Your Windows
Adding a dark tint to the windows of your car, SUV or truck can also provide added protection against the heating effects of sunlight. Under Texas law, the front windows and windshield must maintain at least 25 percent light transmission to remain street legal. Windows and rear windscreens are not subject to these limitations unless side mirrors are not present on the vehicle. Special exemptions may be available for individuals with medical issues that necessitate a higher degree of tinting for windshields and front windows.
The auto glass experts at Apple Glass can provide dependable windshield replacement in Houston and can often repair minor cracks and chips to like-new condition. Our skilled technicians can come to a location of your choice or can perform repairs and replacements on-site at their brick-and-mortar locations in the metropolitan area. Give us a call today at 713-680-1400 in Houston or at 281-296-0600 in The Woodlands to discuss your auto glass repair needs with us. We look forward to the chance to serve you.
Save
Save