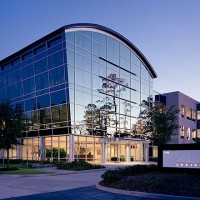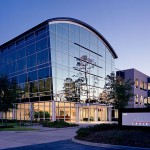 If you own a business that has a cracked or otherwise damaged window, you are going to want to have it taken care of as quickly as possible. Whether you have a storefront, curtain wall or windows, damaged glass reduces the security of a building and mars its overall appearance. Sometimes, glass repair Houston does the trick. At a certain point, however, it is necessary to replace glass entirely. If that is the case, you have the opportunity to have a new commercial window system installed, or you can simply replace it with the same style you currently have.
Whether you are replacing a broken unit or just want to switch to something different, the first step is familiarizing yourself with the available options. For commercial buildings, there are essentially three: curtain walls, storefronts and windows. As this is going to be a major investment in your business, it is not something you should decide rashly. Take plenty of time to learn the pluses and minuses of these three options, and keep in mind that some of them may not be suitable for your building at all. Ultimately, you are going to want something that casts your business in a favorable light and that potentially shows off your products and/or services in some way too.
Curtain Walls
A curtain wall is an exterior system comprised of horizontal and vertical metal framing members. Glass and infill materials are also used in its construction. Because curtain walls can span multiple floors, they are ideal for multistory buildings. In fact, they can be customized to be any height or width, so you can easily achieve the configuration you need. Curtain walls are anchored at the bottom, top and at each floor to ensure proper functionality. Large, exceptionally strong framing sections allow curtain walls to resist incredible high loads, and they can be reinforced to be stronger still.
Storefronts
If you have a one or two story building and would like to showcase items for sidewalk traffic, a storefront system is probably the best option. Storefronts use perimeter and intermediate framing to support fixed glazing fields. One-piece vertical mullions are anchored at the top and bottom, leaving the glass free and clear. In this way, anything you place in the window will be readily viewable from the street to facilitate window shopping and the like. This is a great way to upgrade the exterior facade of your building while enhancing your ability to show the world what your business provides.
Windows
Windows do not need too much of an explanation. They are factory-assembled, and they consist of glass within a sash frame and perimeter frame. They can be fixed or with the ability to be opened. If they will be used in the front of a business, they typically need to be fixed. If they will be used in the back where employees work, however, it is nice to have windows that can open to let in fresh air on nice days. Offered in a seemingly limitless array of styles, sizes, materials and designs, windows work well in many situations.
So, which type of window system is right for your business? As long as your building does not have extreme load limitations, in which case a curtain wall would almost certainly be ideal, you can take your pick from any of the three options. Because this is such a major investment for any business, it pays to have expert advice while making your decision. Apple Glass is here to help. In addition to being the trusted source for Houston windshield repair and Houston auto glass services, we install curtain walls, storefronts and windows at businesses throughout the Houston area. Contact us today to learn more about the available options and to get started.