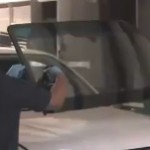 According to automotive experts, your vehicle's auto glass plays a pivotal role in supporting its structural integrity, especially in the event of a rollover accident. Companies that replace and repair auto glass in Houston can help to preserve that integrity and ensure greater safety for you and your passengers. Ongoing scientific research is expected to provide an even wider range of auto glass options to enhance comfort and increase protection for those inside the vehicles of the future. Here are seven of the most important upcoming developments in the world of auto glass.
On-Screen Displays
Rather than consulting the gauges and dials on the dashboard, drivers will soon be able to keep their eyes on the road while taking in information on traffic, weather, recommended routes and current speed. Smart windshields will provide instant updates on road conditions and will allow greater concentration on the part of drivers on busy city streets and on Texas highways.
Sun-Safe Glass
Japanese manufacturer Asahi Glass recently introduced its UV Verre Premium Cool line of tempered auto glass products designed to filter up to 99 percent of ultraviolet radiation to protect drivers and passengers against these damaging rays. The UV Verre Premium Cool auto glass also filters a significant percentage of infrared rays to reduce temperatures inside cars and trucks and is treated to resist scratches and dings.
Self-Cleaning Windshields
In 2007, Purdue University researchers introduced a new polymer coating designed to reduce or eliminate the need for windshield wipers on most vehicles. The coating reacts differently to oil and water and repels both categories of materials, allowing water to slide off the windshield and reducing the incidence of fog and condensation on both sides of the glass. While the Purdue polymer coating has not yet been implemented by automakers, it is likely to have a significant impact on the future of auto glass.
Expanding Laminate Protection
The laminate glass used in automotive windshields provides superior protection for drivers and passengers. As a result, some automakers are considering the use of this tough multi-layer glass for side and rear windows as well. Although incorporating laminate glass in all exterior windows will add to the cost of these vehicles, the increased structural stability and enhanced protection may justify this industry move.
Self-Healing Auto Glass
Although this technology is currently available only for high-end cell phone displays, the same scientific principles can easily be applied to laminate and tempered glass to provide added convenience for car and truck owners. Self-healing glass products incorporate a liquid resin that fills cracks when they occur. The resin then dries upon contact with outside air to repair the crack or chip automatically and to ensure clear visibility from behind the wheel.
Automatic Tinting
Some premium automakers have already incorporated self-tinting glass into their luxury vehicles. This new technology automatically adjusts tint levels in sunroofs, windows and gradient windshields to provide optimal protection from the sun and increased comfort inside these vehicles. As the technology for automatic tinting becomes less costly, this feature is likely to become available on less expensive cars and trucks in the automotive marketplace.
Improved Glass Repair Resins
Modern Houston windshield repair companies use advanced resins that bond directly to laminate glass and restore visibility in one or more applications. Improved adhesives and resins currently under development are likely to reduce the time needed for Houston windshield replacement services and will improve the durability and longevity of in-shop and mobile auto glass repairs.
Maintaining your vehicle's windshield and auto glass can improve the security of your car or truck and can ensure maximum protection for you and your passengers on Houston streets and highways. By working with a professional auto glass repair company, you can maintain the value and appearance of your vehicle for many years to come.