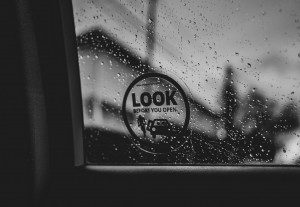 Removing sticky residue from your Houston auto glass is essential to ensure visibility and an attractive appearance for your vehicle. Stickers, tree sap and road tar are among the most common substances that can cause issues for windshields and auto glass. The right techniques for removing this residue can ensure that your vehicle looks its best and provides a clear view.
Window Cleaner
Glass cleaner is most helpful for removing residue left behind by road tar and tree sap. This cleaning solution can safely and quickly dissolve the stickiness to allow you to wipe it away with ease. For stickers that have been attached to your vehicle for a long time, soaking in window cleaning fluid may be necessary. Using a razor to scrape away the residue can often produce great results for your Houston auto glass.
Hot Water
Applying hot water to the sticky spots on your car will sometimes soften the substance to allow you to remove it more easily. A little soap and some elbow grease will usually finish the job of removing this residue from your auto glass. If you have recently installed a Houston windshield replacement, it is a good idea to contact your glass company to verify that it is safe to apply hot water during the curing process.
Ice Applications
For stickers, placing an ice pack directly over the sticker and then using a razor to scrape it away can get rid of the plastic or paper and glue simultaneously. Be careful when using sharp objects on your auto glass. A careless scratch could result in an unwanted visit to your local Houston auto glass company.
Chemical Solutions
Over-the-counter commercial solvents can also provide added help in removing sticky substances from your auto glass. It is usually wise to contact your local glass repair company to ensure that these solutions are safe for use on your specific type of auto glass.
At Apple Glass, we offer proven solutions for windshield repair in Houston and The Woodlands. Our team specializes in all types of residential, commercial and auto glass installations and repairs. We also fabricate and install shower enclosures and doors to suit your needs and your interior décor. Call us today at 713-680-1400 in Houston or at 281-296-0600 in The Woodlands to get a free quote or to schedule an appointment. We look forward to the opportunity to serve all your glass-related needs.