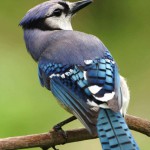 The transparent and reflective qualities of glass can make it a deadly threat to birds in our area. According to a study published by the American Ornithological Society in 2014, collisions with glass windows and walls could account for as many as 1 billion bird deaths each year. Protecting our feathered friends against impacts can not only save their lives but can reduce the need for emergency glass repair Houston. Here are some proven methods for helping birds avoid flying into glass windows at your home or office.
Plan a Stick-Up
Stickers can brighten up your windows while making the windows visible to birds outside your home. Choosing pretty decals that suit your home's décor can allow you to enjoy the best of both worlds with safer birds and a custom look for any room in your home. If a collision does occur, working with a glass repair company that specializes in residential, commercial and auto glass Houston can help you repair these issues quickly before further damage is done to your home.
Screen Things Off
Storm screens and mosquito screens can be applied over your windows to prevent birds from accidentally damaging your residential glass. Working with a professional Houston glass repair company can provide you with expert assistance in installing these screens, which can also offer added protection against wind and weather during severe storms.
Soap It Up
Using soap to draw designs on the outside of your window can offer early warning for our feathered friends about the presence of glass windows and doors. This can also allow you or your family to express your own artistic talent by drawing designs, landscapes and even murals on these glass canvases.
Apply Some Film
Specialty films can be applied to the inside or outside of your windows to create an opaque appearance for your windows. These films are designed to allow those inside to see out while blocking visibility from outside your home. In some cases, applying film to your windows may even block some of the summer heat to keep your cooling bills lower throughout the year.
What to Do If a Bird Hits Your Glass
If you do encounter a bird that has been injured in a collision with glass windows or doors, check it carefully for injuries. If it is able to hop or perch on its own, it may be fine after a short period of rest. Any serious injuries, however, should merit a careful trip to a wildlife rehabilitation center to help the bird recover if at all possible.
At Apple Glass, we specialize in providing Houston frameless shower doors, windows, mirrors, auto glass and many other glass-related services for our customers. We maintain glass repair Houston shops to ensure the greatest convenience for you and your family. Give us a call today at 713-680-1400 in Houston or 281-296-0600 in The Woodlands to discuss your residential glass repair and installation needs with us. We look forward to the opportunity to serve you.