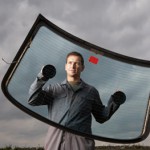 Managing the fast pace of daily life can be a challenge at the best of times. When something goes wrong with your windshield, however, you may be hard-pressed to find the time to bring your vehicle to the shop for repair or replacement services. Working with a professional Houston auto glass repair shop that offers mobile windshield repairs can save you time and effort while ensuring your greatest degree of safety on Texas streets and highways.
Why Prompt Windshield Repairs Matter
Your windshield is an integral part of your car or truck's safety equipment and serves not only to support the frame of your vehicle but also as a buffer against flying debris in the event of a crash. A damaged windshield can potentially prevent your air bag from deploying correctly, putting you at greater risk in fender benders and other minor accidents. Prompt repair or replacement of your damaged windshield can help you and your passengers to weather even serious accidents more safely. Windshield repairs and replacement services from a qualified company can also improve visibility to help you spot danger in the road ahead, allowing you to avoid some accidents altogether. Repairing your windshield can even help you maintain the value of your vehicle, making it a solid financial investment as well.
Mobile Repairs and Replacements
Working with an established company that specializes in repairing or replacing auto glass in the Houston area can provide you with added options that can save you time and ensure the best quality results. Mobile windshield repair services from reputable companies offer the same durability and expert installation as those performed in brick-and-mortar shops and are far more convenient. Professional auto glass installers can come to your workplace or home to perform repairs on your windshield at times that suit your busy schedule. This can help you manage these important repairs without an extended wait at your local auto glass shop or a prolonged period without your vehicle.
Choosing the Right Houston Windshield Replacement Company
For residents of Houston and The Woodlands, selecting the right auto glass repair company can be a challenge. Knowing what to look for when evaluating various windshield repair and replacement options can help you to enjoy the most durable and reliable results:
The Auto Glass Safety Council (AGSC) is the leading non-profit organization responsible for establishing standards for windshield and auto glass repair and replacement. Registered members of the AGSC must adhere to best practices and industry standards when replacing or repairing windshields in their shops or through mobile services. Choosing a company that maintains membership in the AGSC can ensure the highest quality installation practices and the most dependable repairs for your vehicle.
Avoid companies that perform all installation and repair services on a mobile basis. Auto glass repair shops that maintain a brick-and-mortar presence in your local area are more likely to be around if any warranty work is required. As a result, these established repair technicians are highly motivated to provide you with the best possible service and workmanship the first time around.
Selecting a company with a proven record of quality work and flexible mobile service appointments can help you enjoy top-quality windshield replacements and repairs on your own schedule.
At Apple Glass, we deliver the most comprehensive range of Houston auto glass services to ensure your safety behind the wheel. Our expert technicians deliver the same quality work and attention to detail at our locations or at yours, allowing you to enjoy maximum convenience throughout your glass repair project. Stop by one of our locations in the Houston and The Woodlands area or give us a call today to discuss your windshield repair and replacement needs. We look forward to working with you.