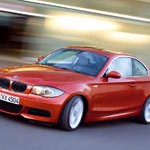 Improper washing techniques leave streaks, scratches and swirl marks in your car's paint job. These imperfections detract from the appearance of your vehicle and stand in the way of a perfect showroom shine. A Houston auto glass company can make sure that your car's windows look like new, but to keep the body in top condition, you have to know the right way to wash and dry your vehicle.
Washing: Not Just Cosmetic
Regular washing does more than keep your car looking good. It protects the paint job from the corrosive effects of accumulated debris. Road dirt, brake dust, bug splatter, bird droppings and wintertime salt and sand can all eat away at the paint, ultimately leaving the car susceptible to possible structural damage. A good wash job removes this dirt rather than spreading it around and leaves the paint spotless.
The Right Way to Wash
Before properly washing your car, make sure everything you need is close at hand so you can transition smoothly from washing to drying to waxing.
The Materials
To ensure a good wash job, make sure you have:
A wash mitt made with nonabrasive materials such as microfiber
Lint-free microfiber drying towels or a quick-dry squeegee
Detailing brushes for hard-to-reach areas
Cleaners made specifically for the car body, tires and window glass
Degreasing cleaner for sticky messes
Two buckets fitted with grit guards
Spray wax or paste wax and a soft cloth
Investing in high-quality cleaning materials protects your vehicles paint as you wash, helping to ensure a scratch-free shine.
The Process
Choose a day to wash your car that is not excessively sunny or hot. This prevents the paint surface from drying out too fast, leaving behind unattractive streaks and water marks. Start with clean mitts and buckets and give your car an initial rinse to get rid of loose dirt. Follow the instructions on your chosen cleaner and mix the proper amount with water in one of your buckets. Fill the other with fresh water to rinse your washing mitt.
Wash the tires first, being sure to thoroughly rinse the mitt and rub it against the grit guard to get rid of embedded dirt between cleaning cycles. After the tires are clean, move to the top of the car and work your way down. Washing this way, from the cleanest area to the dirtiest, ensures that debris from the bottom of the car does not scratch other surfaces.
When the washing is done, carefully remove excess water with an absorbent microfiber towel or squeegee, being as gentle as possible. For a true showroom shine, finish off with a coating of wax, applying it in stages according to the package directions.
What to Avoid
When washing your car, you never want to scrub hard to try and remove debris. This only forces the dirt into the paint and leaves behind the scratches you are trying to avoid. The same goes for using abrasive cleaners or harsh cleaning cloths. Be sure that all of the cleaners you choose are formulated for car washing. Dish detergent may get the dirt off, but it can also strip away protective wax or paint sealer coatings and leave your car vulnerable to damage.
Always use purposeful movements when cleaning. Avoid random washing patterns; instead, use a back-to-front motion on horizontal areas and clean vertical areas up and down. This helps to avoid scuffing and scratching to give you the showroom shine you are looking for.
To make sure your car windows look as good as the body when you are done washing, contact Apple Glass. Our Houston glass repair services cover everything from windows to mirrors. Head to our website to see a gallery of our Houston windshield repair work or request a quote for your own vehicle.