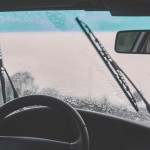 According to figures released by the AAA Foundation for Traffic Safety, drivers between the ages of 16 and 17 were almost four times as likely to be involved in an accident than drivers 18 and older. Failing to wear seat belts, distracted driving and speeding were among the most common factors involved in these accidents. Fender benders and more serious collisions can be damaging to your Houston auto glass and other parts of your car. Here are some key tips for helping your teen driver avoid accidents and for dealing with them when they occur.
Provide Proactive Advice
Even if your teen has taken a driver's education course, it is unlikely that the class provided information on avoiding glass damage on the road. You can help your teen by providing a good example and staying well back from trucks and other heavy vehicles. By teaching teenage drivers about the risks of debris and rocks being thrown up by the tires of these trucks, you can help them prevent damage and reduce the need for windshield repair in Houston.
Practice Proper Maintenance
Showing your teen driver maintenance tips like how to wash the windshield and windows, refilling the windshield washer fluid container and change windshield wipers can provide clearer visibility on Texas streets and roadways. This can help your teen avoid many accidents before they occur and can ensure the highest degree of safety for younger drivers. Making sure that the car or truck your teenager drives has plenty of washer fluid and wiper blades in good condition can be a solid step toward avoiding damage to Houston auto glass from avoidable accidents.
Offer Incentives for Safe Driving
Making it clear that driving is a privilege and not a right can go a long way toward ensuring that your teens stay safer on the road. You can often provide solid incentives for safer driving by offering help with insurance payments or making contributions toward the maintenance of your child's car. This can also provide you with valuable leverage when encouraging your teen to drive more safely and to avoid dangerous practices like texting while driving, speeding and failing to wear seat belts.
If you need windshield replacement in Houston or The Woodlands, Apple Glass can provide the most advanced and practical solutions for your car, truck or SUV. We offer comprehensive auto glass repair and replacement to ensure that you receive the services just right for you. Our mobile The Woodlands and Houston auto glass teams can come to your location to repair or replace your windshield quickly and according to industry standards. Call us today at 281-296-0600 in The Woodlands or 713-680-1400 in Houston to schedule a service visit with us. We look forward to serving you.