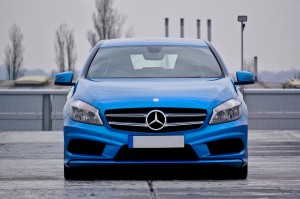 Deciding whether to schedule an appointment in your local auto glass repair shop or request mobile service is a matter of time, convenience and weather. Inclement weather makes it more practical to schedule an in-shop windshield repair in Houston. During bright and sunny days, mobile repair services may be the most convenient option. Consider these points when planning for windshield replacement in Houston.
Weather Factors
In most cases, weather is an important factor in determining whether your mobile windshield repair or replacement can be performed. Excessive heat, moisture or humidity may have an impact on the effectiveness of the adhesives. If you need windshield repair in Houston, it is a good idea to check the weather forecast before scheduling your mobile services.
Time
Regardless of where your windshield replacement is performed, adhesives require a certain amount of time to cure. Be prepared to allow two to four hours after the windshield replacement procedure to drive. Companies that offer glass repair in Houston can provide you with a more accurate estimate of the time needed for specific services your vehicle may need.
Convenience
Companies that offer mobile windshield repair in Houston can typically perform their tasks in parking lots, driveways and just about anywhere your vehicle happens to be. This streamlines the repair process and allows you to have an uninterrupted day.
Expertise
Mobile glass technicians are trained to the same high standards of excellence as their in-shop colleagues. The same technicians often work in both brick-and-mortar glass repair shops and mobile environments to provide expert services for their customers.
Added Safety on the Road
Both mobile and in-shop repairs and replacements can increase the safety of your vehicle and help you to feel more secure behind the wheel. Replacing your windshield can protect and prevent accidents caused by lack of visibility on Texas roads and highways.
At Apple Glass, we specialize in providing you with the best possible options for your auto glass repair and replacement needs. We offer mobile and in-shop windshield replacements and repairs to serve you better. Call our team today at 713-680-1400 in Houston or 281-296-0600 in The Woodlands to get a free quote. We look forward to the chance to serve you.