Purchasing a new car is difficult for some people, but not always for the same reasons. When asked, most people say that they overpaid for their vehicle, and that's their biggest mistake. The truth is, there are many mistakes to be made when buying a vehicle. Luckily, this Houston glass company is here to help you avoid said mistakes to make a confident purchase. Check this out-
You're Getting Ripped Off
As previously stated, most people feel that they have been ripped off. Before diving into the purchase of a new car, do a little research. Popular car websites such as Edmunds or Kelley Blue Book is a good place to start. You can type in your ideal car and view what that vehicle is selling for in your area. This helps you to make a better budgeting decision and makes you more likely to stick to the budget. You don't want to be the fool who overpaid for their vehicle, do you?
Interest Rates Will Eat You Alive
Consumers are so worried about getting the best deal, but they forget to keep that momentum when it comes to financing options. Putting more down on a car will obviously lessen your payment down the road, but it still won't lighten on those interest rates. Sure, you may be saving money initially, but interest adds up. You could be paying an extra couple thousand by ignoring this little interest demon. If possible, always purchase vehicles with cash to save money on interest rates. If that isn't an option, search around for the best rates. Your bank and/or credit union might offer better incentives by switching your loan to them.
Time Is Of The Essence
When a consumer spends an obsessive amount of time trying to score the best deal, is the deal as goo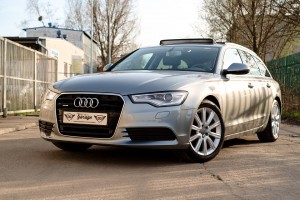 d as it seems? Americans tend to forget that our time is worth something. How much is your time worth by researching prices versus the deal you end up with? Chances are, knocking off a couple hundred at the cost of spending untold hours doing research isn't worth it in the end. Be smart about your finances and your time when trying to score the best deal at the best price.
More Charges To Come
Most people buy emotionally without thinking of their purchase logically. Logically, can you afford the upkeep of this vehicle? Can you afford to repair the car after a wreck? What about the gas to keep the car moving? Many people trade their cars in sooner than expected because they didn't think about costs after the initial buy. This type of planning is where you should be spending the majority of your time before buying a vehicle.
Choices Can Make You Weary
Americans are lucky enough to have so many options at the tips of our fingers. While this is nice, it's also overwhelming. So many car owners pick the car they want and get it for the price they were hoping for, but there's usually still some indecisions lingering. We're so worried about making the "perfect" choice that we're never content with the choice we've made. The secret to happiness with your purchase? Setting low standards. Set low standards for your purchase to avoid buyer's remorse down the road.
Houston Glass Company To The Rescue!
If you've fallen victim to one of these five common mistakes when purchasing a car, you're not alone. However, you now know the secrets to truly being happy with your purchase. For Houston auto glass replacements down the road, give Apple a call! We're a fast, friendly, and affordable Houston glass company.