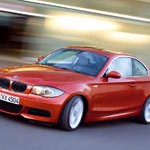 The auto safety technology for 2015 excites everyone from car manufacturers to auto insurers. That is because this technology helps people prevent collisions, but if there is a crash, it costs less to repair the vehicle. Most importantly, serious injuries have less of a chance of occurring. You may have already experienced a collision. If you have, you can have damaged glass repaired through the Houston auto glass experts from Apple Glass Company.
CL-Class and S-Class Models from Mercedes-Benz
These vehicles have V-12 engines, but they also contain Distronic Plus. This new automotive safety technology is an adaptive cruise control system that has two different radar frequencies. These frequencies have the capability of sweeping the area in front of the vehicle for 160 yards. With this technology, the car will automatically slow down if someone pulls into the lane in front of you. It also works if the driver ahead of you reduces speed.
BMW
Manufacturers equipped the 7 Series with Active Blind Spot Detection. Owners receive warnings from their side mirrors if there is a vehicle in the way, but they receive another warning as well. The steering wheel begins to vibrate in the event that the driver decides to change lanes after the mirror gives its warning.
Some models also have night vision, but BMW's system takes things much farther than the competitors' night vision technology. Night Vision with Pedestrian Detection is a night vision system that can tell the difference between a human being and an animal. It lets the driver know exactly where the person is and what direction they are going. The driver also receives a warning when someone approaches or moves in front of the vehicle.
Volvo
New owners of Volvo models will have one of the new collision warning systems called "City Safety." This technology will apply the brakes for you in the event that you are distracted and are unable to slow down before you collide with the vehicle in front of you. Volvo's researchers discovered that this would be important technology to add to their automobiles because the driver never had the chance to apply the brakes before a rear-end collision occurred in 50 percent of cases.
In order to perform this important duty, City Safety's laser sensor detects cars that are at least 13 feet ahead. Then, the computer determines the amount of braking force you will need to prevent a collision. Volvo's researchers learned that 75 percent of rear-end collisions occur when traffic is slower than 20 mph, so City Safety was engineered to function at these speeds. According to Volvo executives, City Safety will mean that damages will not be as severe if a crash does occur.
Chrysler
Manufacturers of Chrysler help their drivers back out of their parking spaces with the Cross Path Detection System. The rear bumper's sensors inform you that there is a vehicle in your path when you are unable to see this for yourself. You will receive a warning from the side mirror, but the system also contains an alarm that ensures that you can avoid a collision.
Infiniti
Nissan's luxury vehicles contain the new technology "Around View Monitor." The technology has four cameras that make it possible for the driver to have a 360-degree overhead view of the area around the vehicle. Also, this car will help motorists parallel park their vehicles by emitting a beep when the driver comes too close to the car in front, the car in back or the curb.
Contact the Auto Glass Experts at Apple Glass Company Today
We offer Houston windshield replacement and Houston glass repair at our place of business, or we can come to your home or workplace. Contact us today for a free quote.