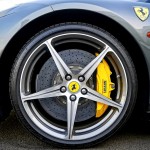 Spotting the early warning signs of brake failure can help you avoid accidents and damage to your vehicle and auto glass in Houston. In most cases, brake systems give plenty of advance notice before they fail completely. By addressing these issues quickly and effectively, you can ensure the greatest safety for yourself and your passengers on the road. Here are some of the most common signs of brake issues for your car, truck or SUV.
Noise
Squeaking or grinding noises when you bring your vehicle to a stop can be a sign that your brakes are beginning to fail. These noises may not be loud at first and may go unnoticed for weeks or months. As a result, it is recommended that you take your car or truck in for a brake check at the first sign of noise during slowdowns or stops. This can prevent serious accidents caused by brake failure.
Brake Lights On
Your vehicle's dashboard is designed to provide you with alerts about various conditions that could affect the safety or performance of your car, SUV or truck. If your brake warning light comes on, scheduling a visit with your auto mechanic can potentially prevent further damage to this key automotive system and can prevent an accident that could cost much more than the maintenance needed to repair these issues.
Soft Braking
If your brake pedal feels mushy or less responsive, it could be a sign of worn pads or leaking fluid from the master cylinder of your braking system. Having these issues checked out right away can identify the problem and resolve it before your brakes fail entirely.
Burning Smells
If you frequently smell burning or scorching around your tires after a driving session, it may be time to take your vehicle in for a check-up. This could be an indication of damaged brake pads or other mechanical failures in your braking system.
Vibrations When Braking
Strong vibrations when slowing down, especially at higher speeds, can be a sign of uneven wear on your brake rotors. These components are critical to the proper function of your braking system. If your rotors are uneven, they can cause mild to extreme vibrations when braking. A visit to your local auto mechanic can eliminate these issues to ensure optimal comfort for you and your passengers on Texas roads.
If you need professional windshield repair Houston, Apple Glass can provide you with the most cost-effective solutions for your vehicle. We can provide the windshield replacement Houston motorists need to see clearly and enjoy the greatest safety behind the wheel. Call us today at 713-680-1400 in Houston or 281-296-0600 in The Woodlands to schedule an appointment with our auto glass professionals. We look forward to the opportunity to serve you.